Mosquito repellent volcano
Outdoors Vulcano takes care of it.
Vulcano is synonymous with anti-mosquito spirals, the most traditional solution to repel the onslaught of the hated outdoor insects, but also the most widespread. The Vulcano spirals are available in three fragrances: classic green, lemongrass and geranium.
To be used exclusively outdoors, preferably inside the appropriate crock.
The Vulcano range also includes stick mosquito repellants, with citronella fragrance.
outdoor spray insecticides
Outdoor spray insecticides.
Spira offers spray solutions that are also suitable for outdoor use. Jetkill Wasps Insecticide is a long-range foaming spray to eliminate wasp and hornet nests. Also suitable for anthills and crawling insect nests. To protect against flies, mosquitoes and bed bugs outdoors, Spira offers the Open Air spray, which creates a durable barrier, offering up to 8 hours of protection.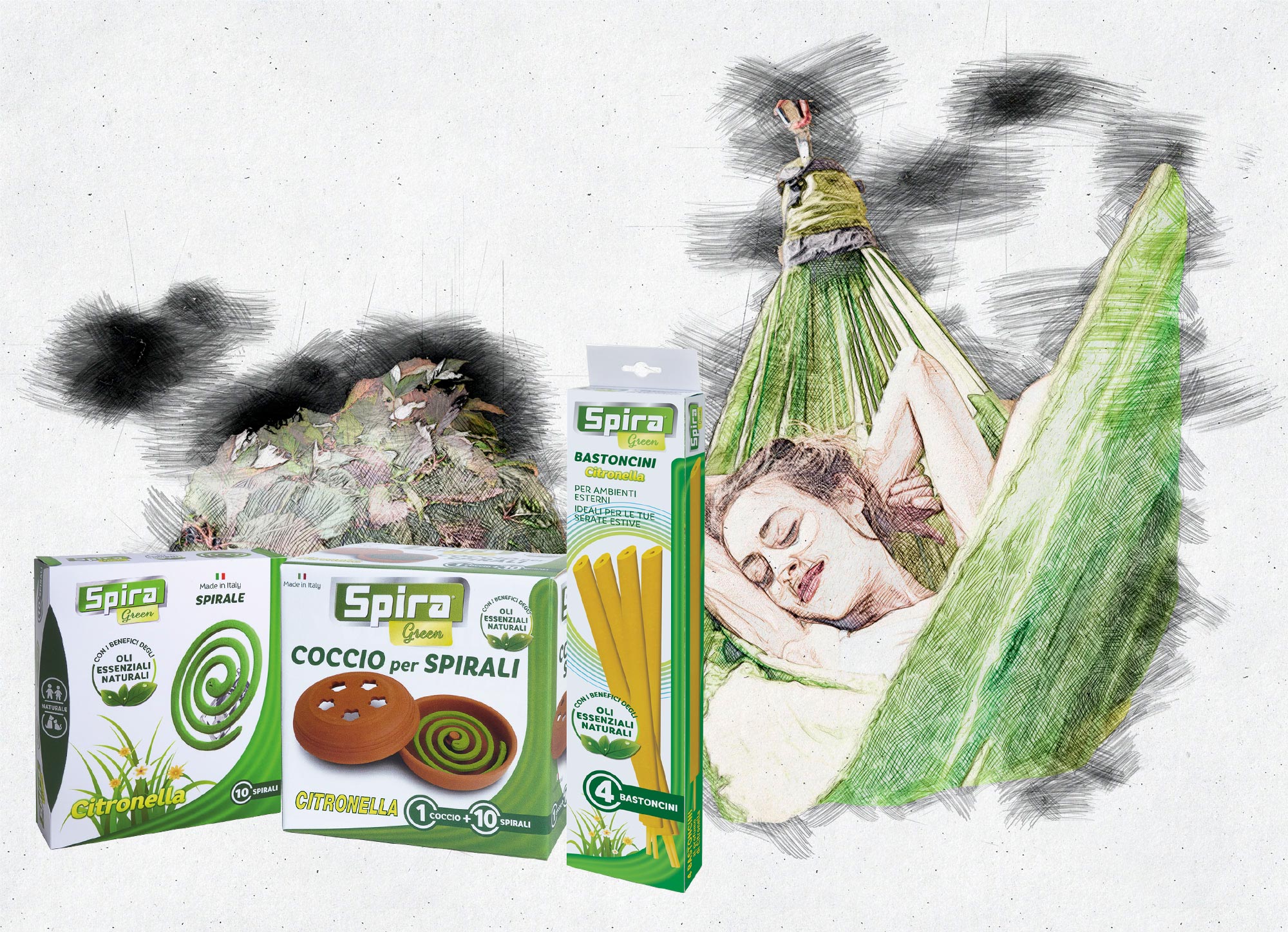 SPIRA GREEN for outdoors
Lemongrass and essential oils for the outdoors.
For those looking for natural products, without insecticides, the answer is Spira Green.
In the line of products based on essential oils, there are also solutions for the outdoors, such as spirals and lemongrass sticks, with the exclusive Spira Green formulation.