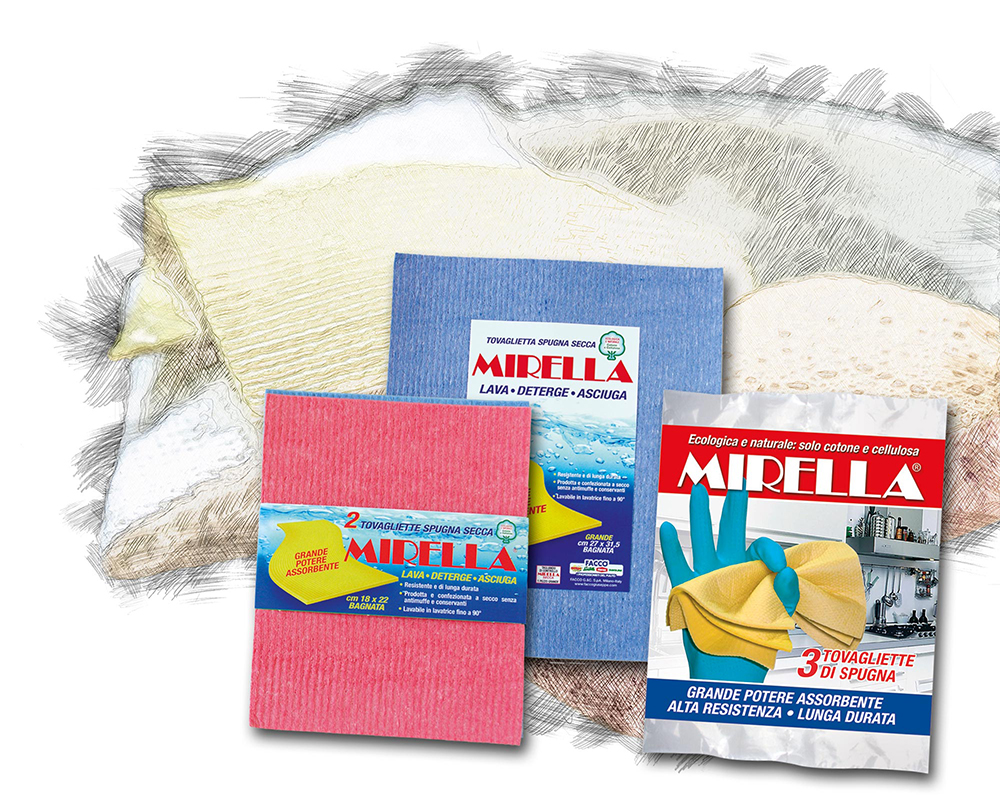 SPONGE CLOTHS
Mirella. The real name of sponge cloths.
Under the Mirella brand, Facco offers a range of pure cellulose sponge cloths, produced according to the highest quality standards.
These were joined by the new Mirella Zero Plastica sponge cloths with low environmental impact, produced using recycled raw materials and completely eliminating the plastic, starting from packs.
ABRASIVE SPONGES
Don't just scratch the surface.
In the Scintilla range of abrasive products, abrasive sponges are available in different formats and materials, also in the scratch-resistant version for stainless steel and non-stick surfaces.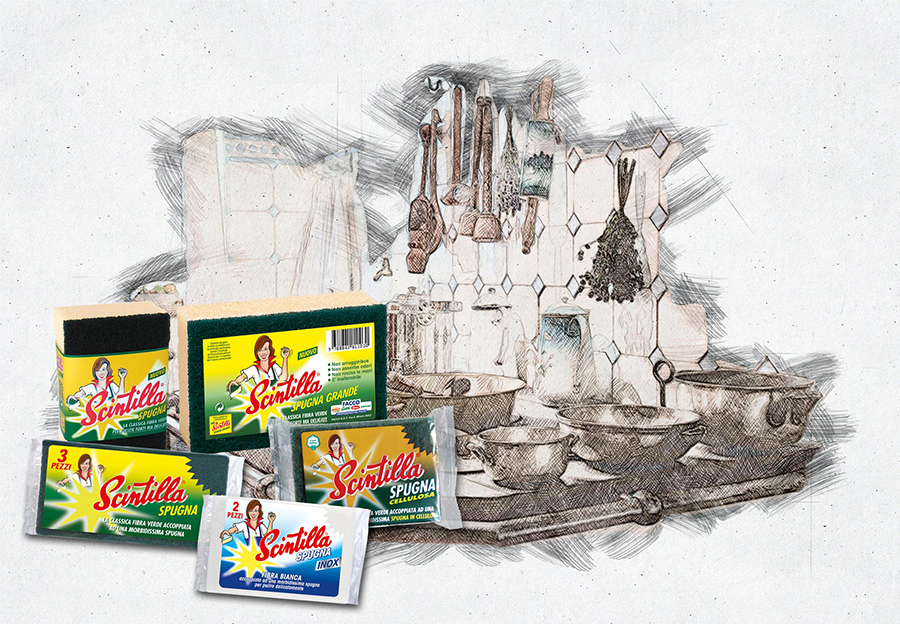 PVA SPONGES
Clean and dry in a single step.
Designed to offer maximum absorbency, Dianex PVA sponges are able to absorb water up to 7 times their own weight. A peculiarity that allows you to clean and dry the surfaces in a single pass.